Wednesday, November 20, 2019. 5:30PM at UAlbany.

Speed Networking with students at UAlbany's Department of Geography & Planning, Graduate Student Planning Association (GPSA).
"Speed Networking" facilitates introductions and connections between professionals and students during a short period of time. Guest speakers move between small groups of attendees to talk about their career.
A round of thanks go to the participating speed-networking professionals who work in community, environmental and transportation planning:
Jackie Hakes, AICP, Associate/Director of Planning Services, MJ Engineering & Land Surveying
Brent Irving, Planner, Capital District Transportation Authority
Meredithe Smith Mathias, AICP, Project Manager, Environmental Design and Research (EDR)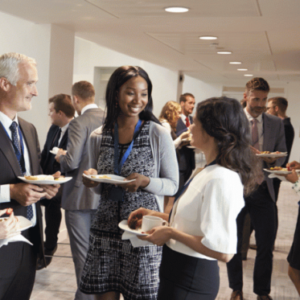 CDPA & GPSA Host
Speed Networking at UAlbany
Wednesday, November 20, 2019
Please follow and like us: