Benjamin Woelk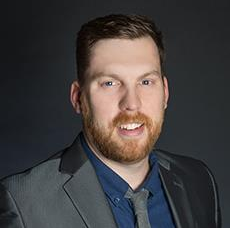 Presentation: Improving Equity & Access to Healthy Infrastructure
October 1, 2020
Connect
Health & Community Infrastructure Analyst

Benjamin Woelk is the Health and Community Infrastructure Analyst at Common Ground Health and is currently overseeing the Empire State Trail Health Impact Assessment (HIA). He has published multiple HIA's in New York State and is a steering committee member with the Society of Practitioners of Health Impact Assessments (SOPHIA). He previously was vice president of the Western Erie Canal Alliance, which partners with regional communities to support New York state's Western Erie Canal Heritage Corridor master plan. In 2014, 585 Magazine named Woelk one of 17 "Visionaries Fueling the Region's Future" in recognition of his efforts to create positive change in Rochester and in the region.
Ben Woelk holds a master's degree in professional studies from Rochester Institute of Technology. He enjoys camping, hiking and exploring New York state's back roads.
Andrew Beers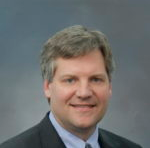 Presentation: Improving Equity & Access to Healthy Infrastructure
October 1, 2020
Connect
Director
Andy Beers was named Director of the Empire State Trail in May 2017. He is an employee of the Hudson River Valley Greenway, which is hosting the statewide Empire State Trail initiative. Prior to that he served for ten years as the Executive Deputy Commissioner for the NYS Office of Parks, Recreation and Historic Preservation, which operates 215 state parks, historic sites, and greenway trails. Andy also worked for seventeen years for the New York Office of The Nature Conservancy. In 1983 he received a M.S in Natural Resource Policy from Cornell University.
Kecia McCullough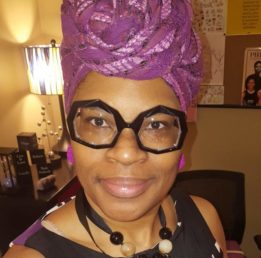 Presentation: Improving Equity & Access to Healthy Infrastructure
October 1, 2020
Connect
Shero

Kecia L. McCullough is a lifelong Rochesterian that is passionate about bringing people together. She created the Rochester chapter of Black Girls Do Bike in July 2016. The local group is part of an International initiative to create a comfortable space for new and seasoned female cyclists. Kecia's goal and mission for Black Girls Do Bike: Rochester is to create a friendly, non-intimidating, relaxed cycling space where women of all shades are embraced and welcomed into the fabric of the cycling community. She wholeheartedly believes representation matters in the vast world of cycling and that it's time for all areas of the cycling community to reflect more than just one kind of rider.
Kecia is a mother to three adult children, and grandmother to one amazingly awesome granddaughter. She is a Licensed Masters of Social Work (LMSW), Credentialed by the State of New York as a Substance Abuse Counselor (CASAC), an international traveler, lover of ice cream, red wine and all things purple.
Kyle Hatch

Presentation: Improving Equity & Access to Healthy Infrastructure
October 1, 2020
Connect
Planner

Kyle is a planner at Environmental Design and Research (EDR) and former Interim Executive Director at the New York Bicycling Coalition. He completed his Master's in Regional Planning (MRP) at the University at Albany with a focus on planning and community health. Kyle will serve as the moderator for this panel.