#APANY2020Virtual
2020 Virtual Conference
Webinar Series
Due to circumstances surrounding COVID-19, the New York Upstate Chapter's annual APA Conference has been converted to a virtual experience. This year, the Chapter is presenting an educational Webinar Series: Planning from the Crossroads, a theme that holds true now more than ever.
Featuring keynote speaker,
Daniel Lim
Be sure to register for October sessions: "Understanding Systemic Racism in the Planning Field" and "How to be an Anti-Racism Planner" to hear Daniel Lim's keynote delivery on defining systemic racism and advancing racial justice.
The Webinar Series will be held September 16 through November 19.
Schedule is provided below.
Days and times of the week will vary.
All presentations are AICP Certification Maintenance (CM) credit approved.
Sessions will be recorded. Emails will be sent to attendees when they become available.
$50 Members – $75 Non-Members
$20 Students
Only one registration is needed to access all Webinar presentations.
Registration will remain open until November 18.
Creative Reuse in the Capital Region: Lessons from Practitioners
There is high demand to repurpose former industrial areas and underutilized historic buildings in the Capital Region. Panelists will engage in a discussion about their experience with the process, the lessons they've learned, and the current challenges they face given the increased uncertainty. The attendees will learn about several topics, including: (1) Case studies of successful reuse strategies (2) Building local and political support for a project (3) Required planning, regulatory and permitting processes (4) Expected project costs (5) Grants and other financing opportunities (6) Contracting and project management (7) Property management (8) New challenges and opportunities related to COVID.
Ducks, Dandelions, and Dutch Ovens: Addressing Food Insecurity through Experiential Learning Practices
Food insecurity is projected to increase as a result of the COVID-19 pandemic, necessitating food security and sustainability skills. This presentation will highlight replicable and adaptable methods of providing food security and sustainability education from a cooperative community perspective. Practical learning opportunities can provide community members with food security and sustainability skill sets, creating an ongoing, systematic process that can generate incremental or radical change. This approach requires collaboration with diverse community organizations, allowing individuals with different needs and already-developed skill sets to learn and share what they know. This open process is easily adaptable and replicable, in rural, suburban, and urban environments.
Student Presentations from University at Albany
Department of Planning and Geography
The University at Albany's Studio class in the Masters of Regional Planning Program was working on a trails plan for the Town of Guilderland (Albany County) when the pandemic started, and the University went remote. The students were faced with completing a project that was dependent on public engagement from Guilderland and its residents. This presentation will include the final trails plan, as presented to the Town, and include tools, techniques and other creative ways, in which a thoughtful trails plan was created during such an unusual time.
Harriet Tubman – Creating a National Park for this Hero of the Underground Railroad
Harriet Tubman is recognized as one of the leaders of the Underground Railroad. Learn more about her life and service during the Civil War and then settling in Auburn, NY. Gain knowledge of the 30 year process used to create the National Park as a lasting legacy to this remarkable woman. The presentation will focus on the historical information of Harriet Tubman's life and escape from Maryland on the Underground Railroad to Philadelphia, then to Canada, service during the Civil War and finally to Auburn. Planners will learn details about the legislative process of creating a new National Park and how to build relationships between local, state and federal elected officials necessary to guide executive decision making. Major grants and administrative processes will be discussed.
The New Age of Resilience
Resilience has certainly become a buzz word—from acts of terrorism to superstorms and flooding to COVID-19 recovery. How we respond as planners in the principal step of designing our built environment is to consider as many perspectives as possible. Attendees can expect to learn about: universal design principles and engineering practices, and how to create environments that are inclusive of all people and uses and are designed to react and adapt to unplanned circumstances.
Improving Equity and Access to Healthy Infrastructure: The Empire State Trail Health Impact Assessment
A Health Impact Assessment currently being conducted by a multidisciplinary team in Rochester aims to understand what keeps vulnerable populations from utilizing a 3-county stretch of the Empire State Trail. Panelists from the Health Impact Assessment team will share methodology and early findings. The learning objectives of this session are 1) Defining Health Impact Assessments and social determinants of health to understand their relevance to planning 2) Reframing planning issues around community health to better understand barriers to equitable access to healthy infrastructure and best practices for overcoming them 3) Determining benefits of cross-sector collaboration between health and planning 4) Understanding importance of incorporating community health goals into planning efforts.
User-Centered Zoning Codes
Zoning regulations have become increasingly complex and sometimes difficult for property owners to understand and access. We will explore how to write and publish user-centered zoning codes that narrow the growing gap between complex zoning regulations and how they are communicated to the public, as specifically address 1) how and why to advocate for user-centered zoning codes; 2) review best practices.
Preparing for e-Bikes and e-Scooters: What planners need to know about regulations, infrastructure and accessibility
Jennifer Ceponis, Les Brown, Neil Milcarek-Burke, Mitch LaRosa, Dr. Lisa Kenny
Learn more about your speakers: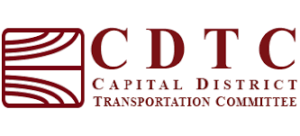 Emerging transportation technologies present opportunities to improve mobility systems, but also pose challenges for planners. This session looks at the state of these technologies in NYS, gives examples from across the U.S., and helps planners identify their region's unique needs.
Investing in Social Cohesion to Create More Resilient Communities
This session will show how planners can invest in social cohesion to build more resilient & equitable communities. A diverse panel will share examples of participatory practices that advanced community development objectives while building trust among community groups & in government institutions.
When Small Projects Lead to Big Impact
Amanda Bearcroft, Emma Phillips, Daniel Riker, Eve Holberg
Learn more about your speakers: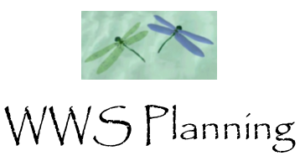 Take a dive into the many projects that are occurring in the City of Amsterdam. The panel will focus on how the city is focusing on a series of small projects that are leading to big impacts. The panel will also focus on the city's recently completed BOA studies and what impact that is having. The session will focus on a combination of learning objectives: including the importance of grant writing endeavors; creating a combination of successful state, federal, and stakeholder partnerships; and updating plans and identifying strategic sites to move the community forward in small steps. Using all of these tools to constantly move the community forward until you have reached a neighborhood or district revitalization.
Understanding Systemic Racism in the Planning Field
Keynote delivery: Rooted in critical race theory, the talk will bring participants along on a learning journey that unpacks the notion of race, defines what systemic racism is and how it shows up as White supremacy and racial injustice in the planning field.
Learning Objectives: Distinguish between the four forms of systemic racism; Unpack the concepts of colorblindness, reverse racism, and White privilege; Learn what it takes to be an ally and build solidarity with communities of color.
How to be an Anti-Racism Planner
We apologize for the inconvenience.
The Zoom link for this event has changed! Don't forget to Re-Register.
Keynote delivery: This training will provide participants with in-depth look into the ecosystem of interconnected racial justice actions and equip them with tangible strategies for leveraging their inter-sectional positions of privilege to advance racial justice in their planning work.
Learning Objectives: Understand the difference between anti-racist and "not racist;" Understand the differences between equality, equity, and liberation/justice outcomes; Develop an action plan for advancing racial justice in one's personal life; Learn to do an equity analysis and identify racial justice interventions in one's planning work.
Planning While Black: A Young Professional's Panel
A panel of young Black planners share their experiences as professionals and what they wish their planning peers knew about active and authentic allyship, implicit bias, microaggressions, tokenism and representation. Learning objectives include understanding distributive justice through the lens of fairness in the workplace and the way it pertains to POC; understanding intentional justice and the quality of interpersonal interaction as it relates to race, equity and inclusion in the workplace and engagement with communities and clients; the importance of acknowledging the platform that White planners have in using their voices against racism; identify the external and internal systemic and societal forces that hinder advancement, growth and fairness in the workplace; encourage practitioners to practice mindfulness and self-reflection by explicitly thinking about race and identity in the course of doing our work in the spaces and places we aim to elevate.
Student Presentations from Cornell University
Department of City and Regional Planning
Supporting Diverse Communities, Tracking Diverse Issues
Through workshop courses, Cornell University planning students apply their knowledge of working in interdisciplinary teams, addressing an array of planning issues in diverse communities.
Over the past year, Cornell students have worked on promoting age friendly community planning in Tompkins County; developing downtown and riverfront revitalization plans as part of a collaborative effort between the Seneca Nation of Indians and City of Salamanca; and assisting the MidTown Cleveland, OH neighborhood in envisioning near and long-term improvements to public spaces, vacant parcels and abandoned industrial buildings. Workshop students will present their projects and reflect on their experiences in working with client communities.
A Data-Forward Approach to Hazard Mitigation Planning
The Albany Visualization and Informatics Laboratory (AVAIL) at the University at Albany, partnered with the Division of Homeland Security and Emergency Services, to develop web-based tools for the analysis of natural hazards, integrated with other plans, for local hazard mitigation planning. This session will explore the use of new forms of data (e.g., building footprint data) and processing tools for modeling hazard impacts (e.g., flooding) to integrate technical data additional narrative information from stakeholders to broaden outreach and inclusiveness. Each aspect of hazard mitigation will be covered including: hazard profiling; risk assessment; plan hazard mitigation.
Optimizing Online Public Engagement to Support Your Planning
Online public engagement tools are a critical part of the planner's toolbox as we look for safe, effective alternatives to public meetings. After reviewing 100's of case studies including standouts from NYMTA and Rochester, it turns out that there's a formula for success. Following this training seminar participants will be able to 1) Identify the right tools to achieve the best engagement results for planning 2) Deliver outstanding public engagement experiences using online tools 3) Embed learning into online engagement to ensure that public input is informed 4) Consistently achieve the top public engagement goals 5) Collect thousands of data points of public opinion and preferences to support local plans. The session will include live audience polling and conclude with a live Q&A.
NY Upstate Chapter Annual Meeting & Chapter Awards
Planning for Connectivity in a Post-COVID-19 World
The COVID-19 pandemic has underlined the importance of digital connectivity during a crisis. The digital infrastructure that is critical for economic flexibility is born out of local legislation, regulations, and policies that support the deployment of fiber-optic and small cell technologies. The session will explain the shift from past deployment methods of cellular infrastructure to today's model, which relies on access to public rights-of-way. Using the City of Syracuse as a case study, the session aims to demonstrate policies (federal, state and local laws) and tools that municipalities can use in the successful deployment of the infrastructure in public rights-of-way that supports 5G.
Student Presentations from University at Buffalo
Planning for Diverse Community Food Systems within Karakulam Panchayat, Kerala, India
As part of a Spring 2020 graduate practicum taught by Dr. Samina Raja, and completed in partnership with local and international partners, Master's of Urban Planning students at the University at Buffalo have completed a community food assessment for Karakulam Panchayat, a local government in Kerala, India.
The presentation will highlight strengths of Karakulam's community food system and its potential to serve as a lever for community economic development. Students will also present preliminary recommendations for the local government and their partners that, if enacted, can help create a more sustainable and equitable food system.
Law Session: Some Complex Issues in Planning and Zoning Decision-Making
Planners can run into complicated zoning issues that are sometimes difficult to resolve. This presentation will discuss a number of such issues including application review sequence, recusal situations, "Ex parte" communications, SEQRA review wrinkles, zoning protest petitions and possibly others within the context of case law.