Susan Caruvana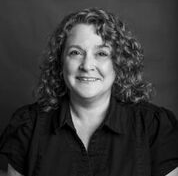 Presentation: Investing in Social Cohesion to Create More Resilient Communities
October 14, 2020
Connect
Senior Planner, AICP

Susan is a Senior Planner with Elan Planning. For the past 30 years, she has assisted communities across NYS and the Commonwealth of Virginia to prepare economic and community-based plans that are grounded in public engagement. Using creative techniques to gather public input, Susan guides communities to create plans that balance land use, economic development, and quality of life issues.
Laura Lourenco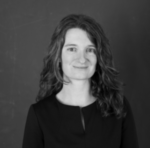 Presentation: Investing in Social Cohesion to Create More Resilient Communities
October 14, 2020
Connect
Senior Planner
Laura is a Senior Planner with Elan Planning. She is an urban resilience expert with a background in international sustainable development. Her career has focused on supporting local communities to increase their sustainability and resilience through integrated planning and policy approaches that balance social, economic, and environmental needs. She has worked with communities in New York and around the world with Elan and in previous positions with ICLEI and the UNFCCC.