Dr. Juhanna Rogers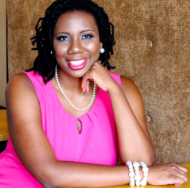 Presentation: Planning While Black: A Young Professional's Panel
October 28, 2020
Connect
Motivational Speaker

Dr. Rogers is a motivational speaker, commentator, artist, and education activist currently residing in Central New York. As a native of Newark, New Jersey, Dr. Rogers has a commitment to social justice, education, and the arts, having grown up in a diverse and resource rich environment. Dr. Rogers earned a bachelor's degree in Integrative Arts from Penn State University – Altoona. While at Penn State, she wrote, directed, and produced artistic performances that celebrated Black history and culture. Upon graduation, Dr. Rogers sought a career in higher education and went on to earn a master's degree in Higher Education and Student Affairs from Indiana University. In 2010, Dr. Rogers returned to Indiana University to pursue her doctorate in higher education. Her research focuses on critical race theory, racism in education, and the international experiences of Black students and scholars.
Over the last ten years, Dr. Rogers has traveled the world exploring ways through which underrepresented populations, specifically people of African descent, can improve their lives and communities. In 2011, Dr. Rogers and her colleague, Dr. Nadrea Njoku, founded a SistahCircle, a women's support group for Black women in doctoral programs. The SistahCircle helped strengthen the relationships between Black women students and faculty in their doctoral programs. In 2016, Juhanna and seven other colleagues made institutional history at Indiana University by being the largest group of Black women to graduate simultaneously in the School of Education. The group of women gained national attention and were deemed The Great8.
Today, Dr. Rogers utilizes her national and international experience to motivate and educate Black and Brown leaders in order to create change in their communities and professional spaces.
Tanya McGee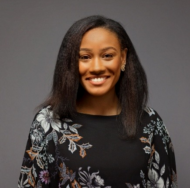 Presentation: Planning While Black: A Young Professional's Panel
October 28, 2020
Connect
Planner

Tanya has been a planner with the Chemung County Planning Department in Elmira, NY for 2 years. As a native of the City of Elmira, Tanya is driven to enhance the quality of life for her community through planning. Tanya has a passion for research, and promoting equity-driven solutions in historically underserved communities. Her current research focuses on the socio-spatial factors that influence mental health in Black communities. Tanya holds a Bachelors of Arts degree in History from the University of Buffalo and a Masters degree in Regional Planning from University at Albany. She is currently pursuing a doctorate in public affairs at Binghamton University.
Lizette Lewis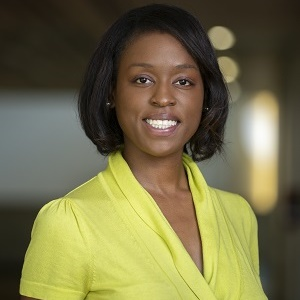 Presentation: Planning While Black: A Young Professional's Panel
October 28, 2020
Connect
Planner
Lizette began her Planning career at The Greater Syracuse Land Bank and Environmental Design & Research (EDR) prior to joining Bergmann in late 2019.
At the Land Bank, she has supported property development and customer service assistance to interested Land Bank buyers. Her private sector experience has allowed her to work on a diverse range of projects including Downtown Revitalization Initiatives, Local Waterfront Revitalization Programs, Solar and Wind projects, Hazard Mitigation Plans, SEQRA, and Community Outreach and data management efforts through the I-81 Viaduct project with the Department of Transportation.
As an emerging young planning professional, she is actively passionate about bringing diversity, inclusion and equitable practices into the places and spaces she works in; while also effectively engaging with unrepresented and minority populations by providing a voice to those communities. Lizette is heavily involved in mentorship to young professionals in the Planning field and is part of the Upstate APA CNY Chapter Board.
Lizette holds a Bachelors of Science degree in Communications & Rhetorical Studies with a minor in African American Studies from Syracuse University and a Masters degree in Regional Planning from University at Albany. She is currently an AICP Pilot Candidate.
Nasibah Elmi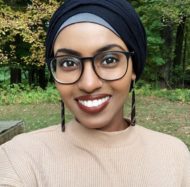 Presentation: Planning While Black: A Young Professional's Panel
October 28, 2020
Connect
Urban Planner

Nasibah Elmi is an urban planner, specializing in land-use and environmental planning. She is currently working as an Environmental Program Specialist for the New York State Department of Environmental Conservation in Albany, NY. Her day-to-day work revolves around waste reduction and recycling, solid waste management planning, food systems planning, NYS-agency sustainability policy, and the intersections of waste management and climate action.
Her research interests include zoning reform, sustainable materials management, gender and public space, participatory planning, informal urban settlements, and environmental law and planning.
Nasibah holds a BA in Globalization Studies (2016) and a Master of Urban and Regional Planning (2019).